More for your Five Ringgit.
It's been a very hectic week, been enjoying having someone else looking after this site while I read others. Now back to square one and this will get back to once or twice a week 'RPM'.
Having to spend a lot of time on the road makes me crave for so many things as a way to reward myself.
Boy! I miss drinking A&W Root Beer served in chilled mugs.
When they serve it in paper cups, we complain like nobody's business that this is not a picnic, also concluding that they're trying to save costs. Padahal, really, it's because the mugs asyik kena curi.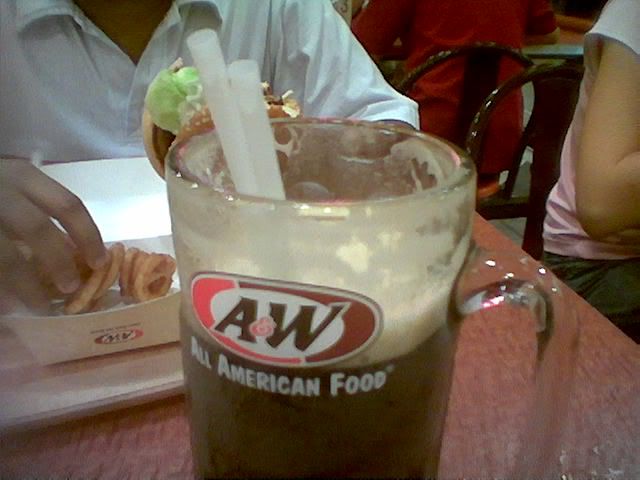 When they bring back the chilled mugs... why on earth do people choose to drink pakai straw pulak niiihhh????? Letak la straw in your beer mugs too eh!
The scene was too much to bear that I just HAD to blog about it.
THIS WEEK'S CAMPAIGN
:
DRINK A&W ROOT BEER STRAIGHT FROM THE CHILLED MUG.
*********
I used to patronise Kopi & Ulam in Hartamas for its 1 inch thick Roti Benggali served in so many ways [with condensed milk, butter and strawberry jam, butter and pandan kaya, pineapple jam, butter and sugar and peanut butter... awwwwsuummm!!] - it doesn't stop there, dunk the toasted jam smothered bread in their many kinds of local 'kopi' and then makan..emmmmmm... sungguh sedap! Then look at the oil swirls left in your 'kopi', down that after you finish all your roti bakar, BLISSSS!!!!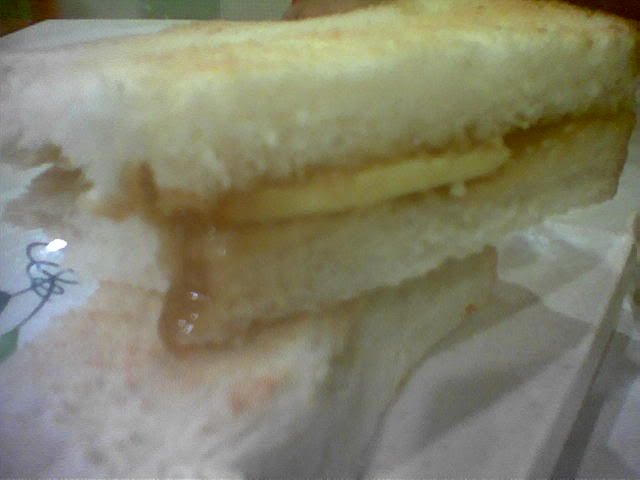 Kopi & Ulam has unfortunately closed down. Other coffee and toasts outlets are available around me namely: Killiney Kopitiam D'sara Utama, Kopi & Time D'sara Jaya, Coffee Corner (night only) TTDI. The feeling is just not the same as what I had in Kopi & Ulam UNTIL I discovered a full blown Yik Mun Pau outlet in Plaza Damas, Hartamas! The one in One Utama is too small to lure eat-in customers.
In fact, it's double bliss, they serve the Mee Hainan just like what you can get in their original shop in Tanjung Malim, except it is RM8.90 per plate instead of RM2.50.
THIS WEEK'S CAMPAIGN:
MAKAN WEEKEND BREAKFAST KAT YIK MUN'S CAFE, PLAZA DAMAS.