Celebrating Hari Raya the Kelantanese Way - Final
To be filed under

Guano Oghe Kelate

?

Site Under Construction.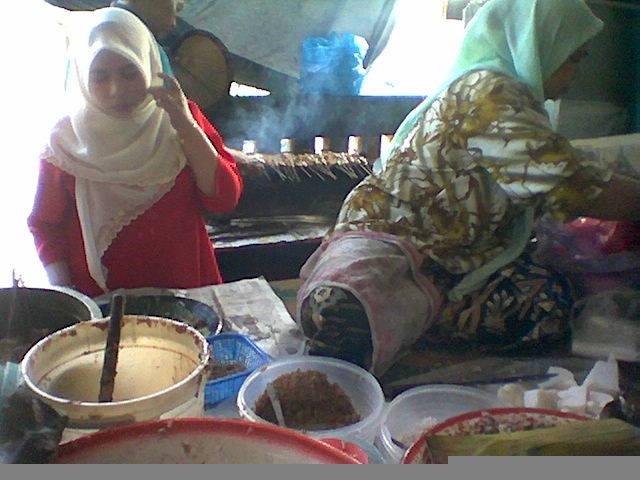 One of the scenes in a nearby Wet Market (Pasar Kubang Pasu) right behind my maternal grandmum's house. I cannot believe they actually sell satays for breakfast! And I discovered this strange concoction of pulut manis, kacang merah, nasi impit, kuah kacang and kelapa! Phewwhh! Dodol is definitely kinder!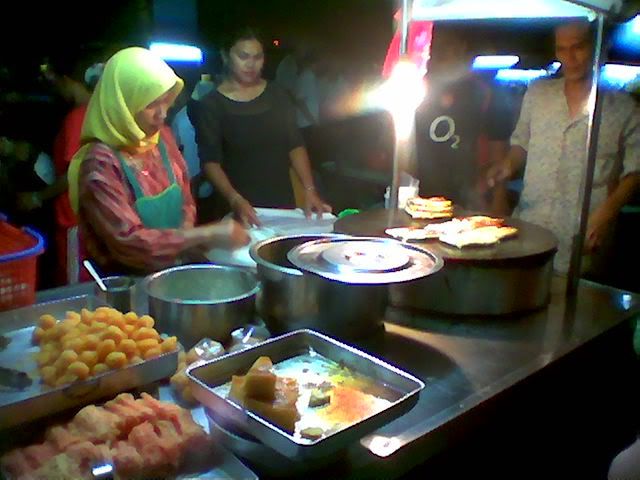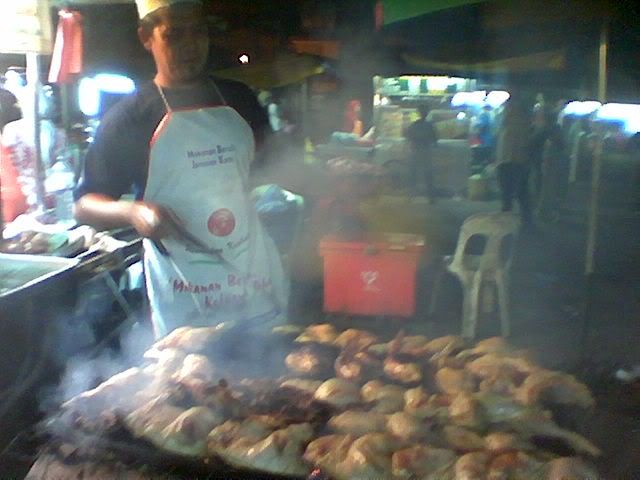 (Feeder) Padang Bas, behind Pantai Timur Supermarket, Kota Bharu. It's like this every night. Jeff Ooi once condemned our practice of emptying public places like this for Maghrib and Isya'. Well, 45 minutes is definitely worth the wait. Get used to this and you won't have problems travelling in the Middle East. There are Mc Donald's, KFC, A&W within 5 minutes walk if you can't contain your hunger. For those taking the flight from Perhentian back to KL via KB airport (usually night flights), a good 3 hours to kill here.
When we get sick of heavy Raya food, this is the best place to go. The scene of the stalls can be somewhat 1/5 of the night food bazaar in Morrocco. This is where you get the best Ayam Perchik and Nasi Kerabu at Yati's, Nasi Ayam Bangkok, Thai's Som Tam, Murtabak Kelantan, all kinds of Kelantanese desserts.
I met the most interesting and good looking couple recently,
Fakey
and wife. He taught me what Nekbat is (he's not a Kelantanese, I have to protect him there)! Nekbat is the teardrop shaped dessert as seen in the photo next to Jala Emas, veerryy sweeeet!
(In view to be corrected. Refer to Najmie's comment in comment box.)

Evolution of Pineapple Tarts! I just have to put this up coz I'm so delighted that someone thought of such a clever idea on how to prepare this using more pineapple and less flour. So pretty! Oh, just forget the crust and just give us the filling!
Hari Raya can be different every year. This is just my small effort in trying to document memories for my younger ones before the fading traditions completely disappear... I hope not.